By Linda Schmid
In 1983, Jim Ealer Sr. owned Custom Seamless Gutter and he saw a need for a product to protect these gutters from the debris that accumulated in them causing backups and water problems. That's when he developed the first E-Z Gutter Guard. He had no idea that his new business would take off and spread across all 50 states, or that his company would give birth to 25 different gutter guards.  
Innovation and Growth
Located in Saint Clair, Missouri, Midwest Enterprises' first, signature product, the E-Z Lock quickly spread through St. Louis, across the state, and then throughout the Midwest. Since then, they have refined and developed many different gutter guards. After all, there are many different gutter types and they all require protection.
The company prides themselves on innovation. They have new products coming on board currently including the E-Z Leaf Commander and the E-Z-Valley Control, a stainless steel system that covers the inside valleys and corners of the roof that are often difficult to protect.
According to Jim Ealer Jr., Vice President, as a manufacturing company that only sells their products through distributorships, the company has found it challenging to reach their end users. However, they developed literature that they distributed through their wholesale network.
From one employee, the company has grown to 25-28 people, 12 are family members. Some of their sales people have come from industry networking, so they know their customers and what they think. In fact, since Ealer Jr. entered sales in 2006, the company's sales value has grown 700%.
A Family Affair
As a family business, they have a culture of taking care of their own; employees are extended family and an integral part of their success. This deep connection is what makes the company work. For instance, when the pandemic hit sales skyrocketed, but people were coming down with COVID-19 at the same time. The team pulled together and worked it out so that if someone was ill, they gave them partial pay to stay home and recover, thereby avoiding further spread. Some employees worked when others were out, disinfecting the work space for the next person to come in and do their part.
When the distribution channels were greatly disrupted, the company quickly decided to move from a just-in-time inventory system to making big investments in raw materials. They soon had 500,000 lbs. of aluminum, much from the secondary market, sitting on their production floor, so that when many of their competitors ran out of product, they were still running strong.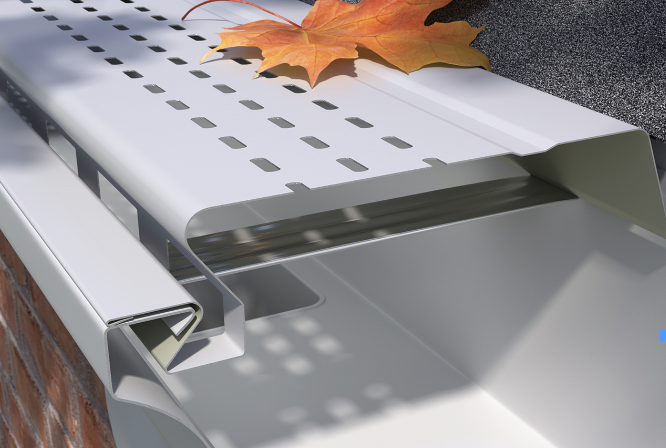 "We rose to the challenge and got it out the door," Ealer said. "We've worked together for so many years that we can make quick decisions and pull together for the good of the company and our customers."
It wasn't always easy, Ealer admits. "We are family, so competition is normal. Early on when we were all installing gutters that competitive spirit could push the line from improving efficiency and quality to something not so positive. Now we all have our own niches and we all work as a team."
As a team, they have turned many challenges into triumphs. "Every time we've come up with a new patentable product, we've had to argue the distinctions from other products. We have over 40 product patents and we've really had to work hard to earn every one of them," Ealer said.
Customer Service
Much of the company's success is attributable to Jim Ealer Sr.'s teachings, according to Ealer Jr. "Dad told us early on that if a product is good, but service is not, customers will not come back."
Midwest Enterprises must be doing service right; they have loyal customers who have been returning for 30-40 years.
"We are up front with people," Ealer said, "I'm an old gutter installer and I know that honesty goes a long way with customers."
New Challenges
Ealer believes their next challenge is rebuilding their website, launching their new products, and generating online sales, an avenue with great growth potential. Further, they still have openings for more salespeople to fill as there are gaps in their national coverage. And of course, there will be new product innovation; it's what Midwest Enterprises does.