The customer's house was in a historic section of town so he wanted a roof that would fit into the theme. Premier Roofing installed EcoStar Synthetic Slate with all copper trims on the main roof, and installed copper standing seam on the sun porch. The project was finished out with copper snow stops and full copper guttering, downspouts and round-over leaf guards.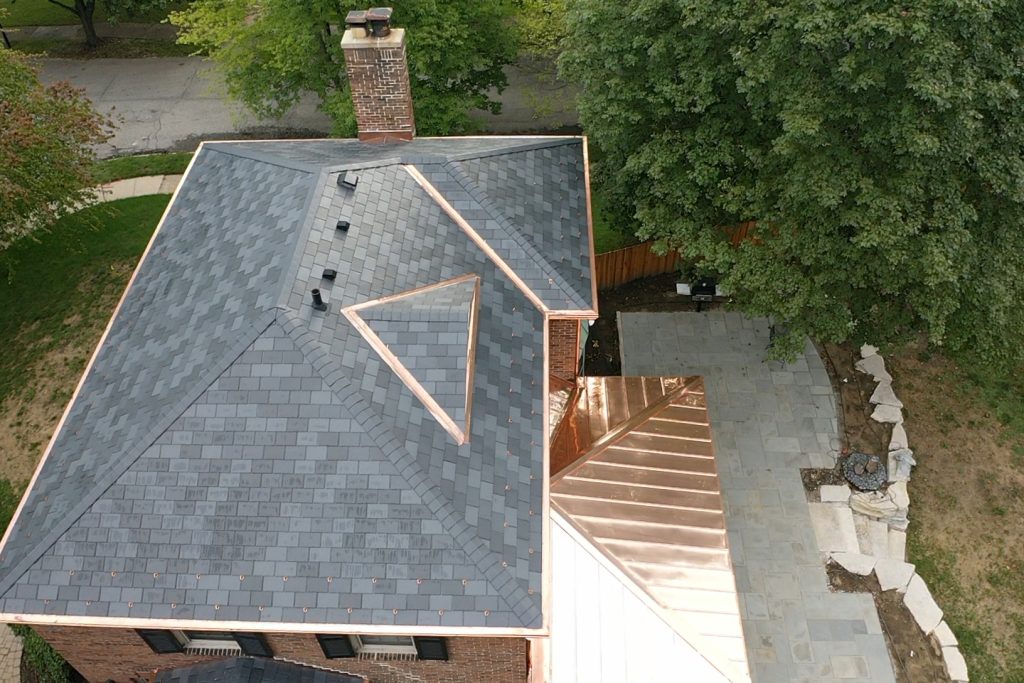 Project Details:
Installer: Premier Roofing
Building Type:Residence
Roof Size: 2850 sq. ft.
Location: South Bend, Indiana
Roofing System Manufacturer:
Premier Roofing (copper)
Tiles:EcoStar Synthetic Slate
Panels: 1" copper standing seam
Fasteners: Direct Metals, Inc.
Snow Management: Snow Gem
Underlayment: Titanium
Sealant: Tite Bond
Other: Copper gutters, downspouts, and round-over leaf guards