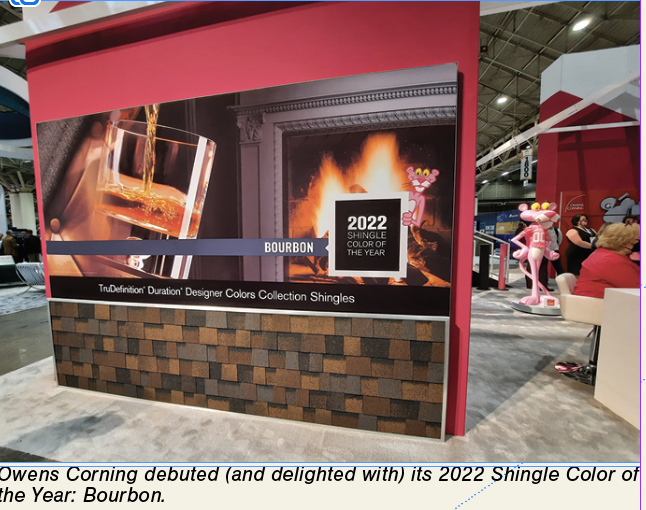 The International Roofing Expo was held February 1-3 at the Morial Convention Center in New Orleans. The show featured nearly 400 exhibitors. But no one quite knew what to expect. With Omicron cases surging in the city, New Orleans passed strict mandates. According to the city's website: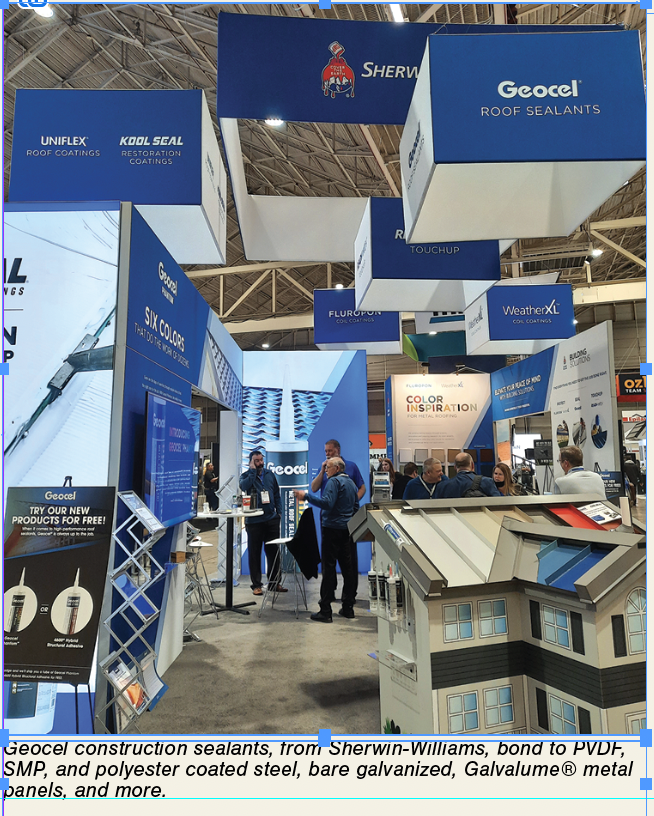 "As of January 12, 2022, the City of New Orleans is under an indoor mask mandate. Masks are required in all indoor spaces outside of your home. The indoor mask mandate will last indefinitely.
"Proof of full vaccination (two doses of a two-dose vaccine series (e.g., Pfizer, Moderna), or one dose of a single-dose vaccine series (J&J)) for all eligible individuals five years and older, or a negative COVID-19 PCR, molecular, or antigen test within 72 hours, is required at most indoor venues including dining and entertainment venues, and outdoor events where more than 500 people are in attendance."

Last August, show attendance was way down at IRE in Las Vegas. It was anyone's guess how significant the impact of the mandates would be at IRE in New Orleans. While quite a few exhibitors said attendance was down from a "normal" year, attendance was much better than it had been in Las Vegas. In fact, according to Informa Markets, which sent out a news announcement on behalf of IRE, the event had "10,002 registered professionals."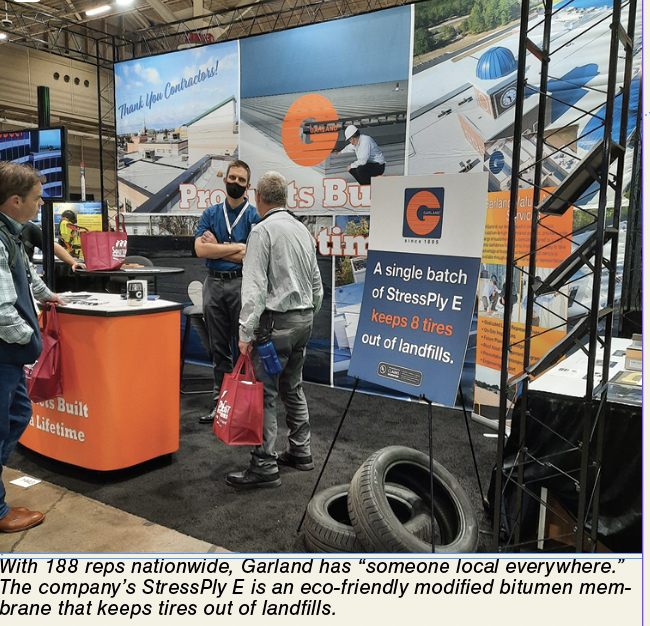 The keynote address was given by Reid Ribble, NRCA CEO. Ribble spoke about the roofing industry. He also shared a life lessons learned from his father, his roofing business, his time in Congress (he served as the U.S. representative for Wisconsin's 8th congressional district from 2011-2017), and his tenure as the CEO of the NRCA. The keynote session was sponsored by Malarkey Roofing Products.
There was an upbeat feeling throughout the convention center. The vast majority of exhibitors and attendees decided to forgo wearing masks. (In case you're curious, the few who we asked said they weren't concerned because they had either already had the virus or had been vaccinated.)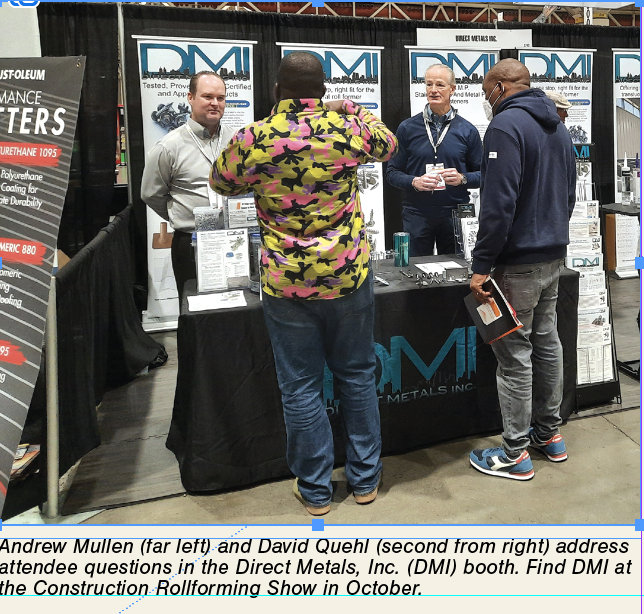 When queried about his IRE 2022 experience, David Quehl, director of sales and marketing, Direct Metals, Inc., commented: "IRE 2022 was a victim of the city of New Orleans instituting mask mandates AND vaccinations/COVID tests for public venues entry before the show." As a result, attendance was down from previous years, but those in attendance were highly motivated to find new sources of supply to help alleviate long lead times. The DMI booth was steady and had good opportunities to promote residential and commercial roofing fasteners, flashings and accessories for both shingle and metal roofs. Made in the USA products with better availability than overseas factories were in high demand.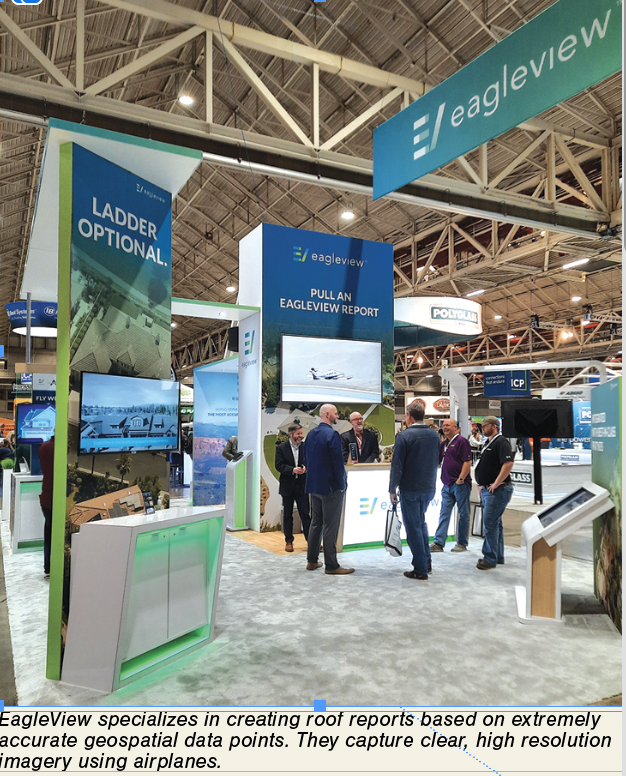 Scott Friese, sales leader at Malco Products, SBC, was enthusiastic about the show: "IRE 2022 was a success! This year's event in New Orleans was well attended, thoughtfully organized, and a great venue to showcase Malco's line-up of professional tools for roofing contractors. Show highlights include supporting training sessions with Rob Balfanz, director of Workforce Development for the Vinyl Siding Institute, and meeting many enthusiastic Malco fans! We look forward to attending next year's show, but NOLA will be tough to beat!"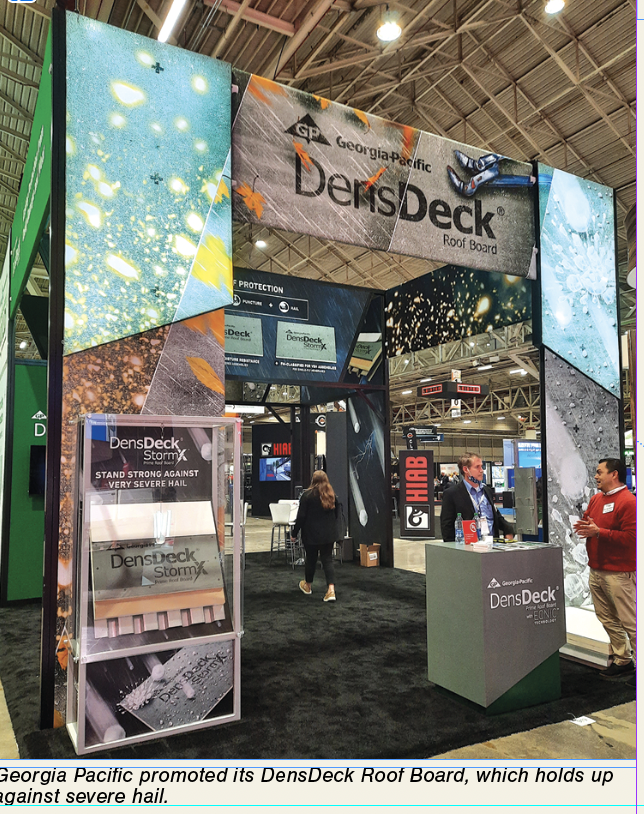 Georgia Pacific's Mallory Faust was enthusiastic, as well: "As a manufacturer dedicated to customer-focused innovation, IRE was a wonderful opportunity to meet with customers and hear from them what's happening in their world. Visitors to the booth saw our latest innovation, DensDeck® StormX™ Prime Roof Board, the first gypsum cover board designed to prepare commercial roofs for very severe hail conditions. Everyone we met was also excited to hear a new installment in our 'Four Dimensions of Protection' series will be releasing soon. We're looking forward to another great year!"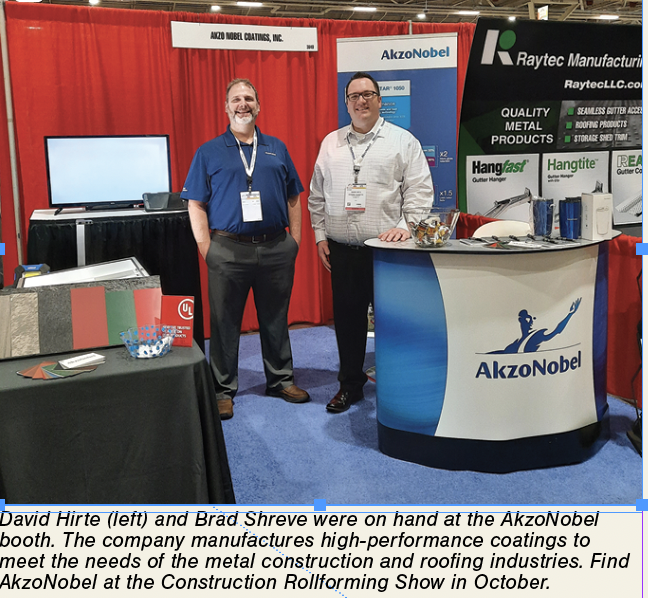 Thomas Schwarzer, ASC Machine Tools, summed it up when he said, "Thankfully the attendance of trade shows is getting back to normal or better 'pre-pandemic' status."
In 2023, the International Roofing Expo returns to the Kay Bailey Hutchison Convention Center, in Dallas, Texas, March 7-9.