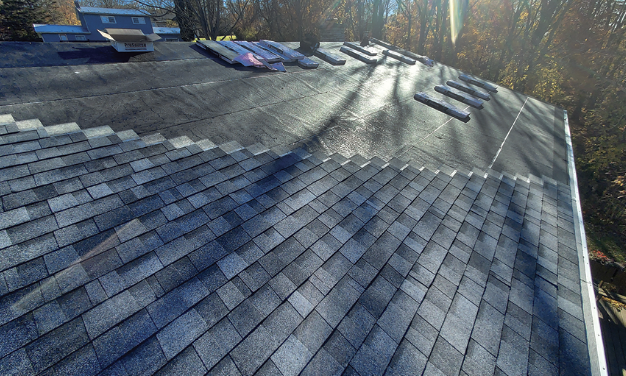 The residential roof was leaking from wind-driven rains off the lake. It's a very flat roof with a 4/12 pitch, which was allowing wind to lift the shingles and drive in rain. The old underlayment was only 4 feet of ice shield and felt. The felt was wet and eight sheets of plywood were ruined. The leaky roof had to go.
We replaced the ruined plywood with new OSB and used ice shield on the entire roof for better protection. We use Owens-Corning Durations for their ability to seal and I love the nylon nailing flange; they almost never blow off and have a high wind rating.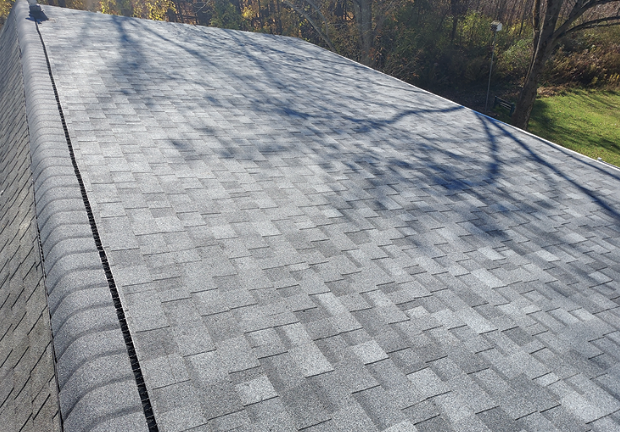 "We crawled into the attic to check the insulation and airflow because of an article in one of the Shield Wall Media magazines. The insulation and airflow were good," says Isaac Keim, Keim Konstruction.
The customer wanted a non-leaking shingle roof; they didn't have a preferred shingle in mind and left that up to us. "I would always recommend Owens Corning Durations," he says.