EagleView Technologies Appoints Dormeyer to CEO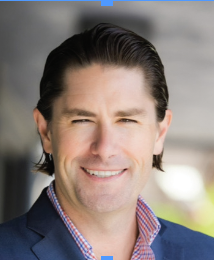 EagleView Technologies, a provider of aerial imagery and data analytics, has announced the appointment of Piers Dormeyer as its new Chief Executive Officer (CEO). Piers, who has been an integral part of the EagleView team for the past 10 years and most recently served as President of the Commercial Group, brings a wealth of expertise in business strategy, organizational development, and operational excellence.
As President of the Commercial Group, he successfully spearheaded key initiatives, building strong relationships with customers and partners while expanding the company's market presence.
As Dormeyer takes the helm as CEO, former CEO Chris Jurasek moves into the role of Executive Chairman.
Mule-Hide Promotes Govan to West Region Director
Mule-Hide Products Co. Inc., manufacturer of low-slope roofing systems and products, has promoted Derek Govan to West Region director.
A roofing industry veteran of more than 25 years, he had served as territory manager for the company's Rocky Mountain territory since 2019.
In his new role, Govan is responsible for achieving regional sales goals and will lead the region's team of territory managers, who are the company's primary points of contact with contractors, property managers, specifiers and roofing materials distributors. The West region includes Arizona, California, Colorado, Hawaii, Idaho, Montana, Nevada, New Mexico, Oregon, Utah, Washington and Wyoming.
Prior to joining Mule-Hide, Govan was at B.R. McCracken Co. in Arvada, Colorado, where he sold low-slope and steep-slope roofing products. Prior to that, he was a superintendent with Pridemark Homes in Denver.
"When Derek joined Mule-Hide, he took over a well-established territory. Under his direction, it continued to grow every year," said Mule-Hide Products Managing Director Dan Williams. "The key to that success was his ability to form strong partnerships with our contractors and distributors throughout the territory."
Lakeside Construction Fasteners Promotes Velliquette to President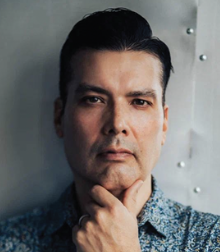 Lakeside Construction Fasteners, Inc. has announced the promotion of Eric J. Velliquette to President. Eric has been with Lakeside Construction Fasteners for 10 years, during which time he held the position of Vice President Sales & Marketing, proving himself by expanding the LCF family brand of products throughout the USA and internationally.
Before joining Lakeside Construction Fasteners, Eric had worked as the Vice President of Sales and Marketing for Atlas Bolt & Screw Company, a Marmon Holdings Inc. company, one of largest fastener manufacturing-distributors in the U.S. servicing the metal building industry. During his tenure with Atlas, Eric earned an MBA and selected as an Adjunct Professor at Ashland University's College of Business, located in Ashland, Ohio.
In partnership with owners John and Kyle Lane, Eric has forged continuous growth at Lakeside Construction Fasteners by providing the metal building industry with alternative product solutions, keeping quality a focus, and working to develop long-term customer relationships. Kyle Lane, CEO of the Lakeside Group of Companies, welcomes Eric into his new position. Kyle stated that he is "confident LCF will continue with a strong future, poised to reach even greater heights under Eric's leadership."
Everest Systems Hires New Production Manager, Technical Sales Manager
Everest Systems, a manufacturer of roof coatings, sealants, and polyurethane foam, has announced Joe Molina as its new production manager. Molina has over 30 years of experience in the polyurethane foam industry and started his career with Polyfoam Products as the company's first employee.
Molina's innate fascination with chemical reactions, coupled with his ambitious nature, renders him an ideal candidate for the polyurethane foam industry. Throughout his career, Molina has garnered extensive experience and expertise, assuming various pivotal roles. These include positions such as operator, production manager, operations manager, plant manager, and manufacturing supervisor. His multifaceted background underscores his comprehensive understanding of the industry, making him a valuable asset to Everest Systems.
"Joe's 30 years of experience will enable us to continue our exponential growth," says John Linnell, owner of Everest Systems. "Our production capacities continue to expand and Joe brings the tools to manage the challenges associated with Everest's rapid expansion."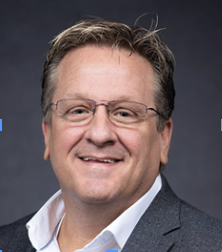 The company has also announced Andy Eisner as one of its new technical sales managers. Eisner joins the Everest team with more than 15 years of experience in the coatings industry, having worked extensively on both the contractor and manufacturer fronts.
Eisner has previously served as regional sales manager of distribution/business development for Georgia Pacific LLC, territory sales manager for Tecta America, national sales manager/national accounts at National Coatings, vice president of sales at Truco and Inland Coatings, and business director of coatings division at IB Roof Systems. He holds numerous certifications from the aforementioned coating manufacturers, as well as Karnak, and The Sherwin-Williams Company.
Eisner has played an integral role in numerous successful projects, yet he considers his most significant career accomplishment to be coating the Hard Rock Stadium, the home of the Miami Dolphins.
Roofing Contractor Chad Conley Named to NSBA Leadership Council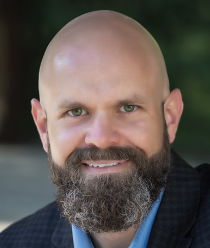 Chad Conley CEO of Atlanta roofing company Complete Roofing was recently named to the National Small Business Association (NSBA) Leadership Council. NSBA is the nation's oldest small-business advocacy organization, and operates on a staunchly nonpartisan basis. Conley, a recognized leader in the small-business community, joins the NSBA Leadership Council alongside other small-business advocates from across the country as they work to promote the interests of small business to policymakers in Washington, D.C.
"As a small-business owner, I experience firsthand each day the profound impact the laws and regulations of our government have on our operations," said Conley. "By becoming a part of NSBA's Leadership Council, I am not merely accepting a position — I am embracing a mission to improve the situation of small business owners across the country. This role empowers me to carry the shared message from the heart of small businesses to the ears of those in Congress who may not understand our challenges and the value that we bring to our nation's economy and people. I am honored to be a voice for our collective cause and I am determined to ensure our perspective is heard, deeply understood and our issues addressed"
Conley co-founded Complete Roofing in 2008 and has served as the company's CEO since 2019. Complete Roofing specializes in replacing storm damaged roofs that are covered by the property owner's insurance. Conley served with distinction in the United States Marine Corps for six years. As a passionate consumer advocate, Conley is committed to ensuring that Complete Roofing's clients receive the highest quality roof replacements achievable within their insurance coverage.
Conley joined the NSBA Leadership Council as part of his efforts to tackle the many critical issues facing small business, including tax reform, regulatory restraint, health care costs and how access to capital will impact small business. The NSBA Leadership Council is focused on providing valuable networking between small-business advocates from across the country while ensuring small business a seat at the table as Congress and regulators take up key small-business proposals.
"I am proud to have Chad Conley as part of our Leadership Council," stated NSBA President and CEO Todd McCracken. "He came to us highly recommended and I look forward our coordinated efforts for years to come."
SPRI Names Chadwick Collins as Technical Director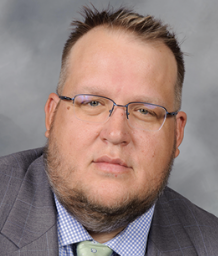 SPRI, Inc., the trade association representing the manufacturers of single-ply roofing systems and the related component materials, has named Chadwick Collins of TK Sebastian LLC as technical director.
Collins is responsible for leading and managing the technical agenda for SPRI and its members, including identifying, communicating, and assisting in developing action plans in response to activities being undertaken by regulatory and governmental agencies, and other groups that may impact SPRI and its members in the roofing industry. Additionally, he will support SPRI's strategic initiatives. He reports to the Board of Directors and will report regularly to SPRI's Managing Director and the SPRI Technical Committee Chair.
"Chadwick brings tremendous technical value and roofing industry experience to SPRI," said Brad Van Dam, president. "I am very excited that the board has voted not only to expand the technical director's role, but also that we were also able to find someone as talented as Chadwick. He will have an immediate impact on the organization and our strategic plan, and we look forward to continuing our efforts of working with code officials, other industry organizations, and stakeholders to achieve our mission as an organization."
Collins brings nearly 20 years of roofing and advocacy experience to SPRI. For the past five years, he was director of codes and regulatory compliance for Kellen Company, an associations and trade organization management firm headquartered in Atlanta. Earlier he had been with Wiss, Janney, Elstner Associates, an engineering and architectural firm in Indianapolis. He started his career in roofing with John's Manville where he spent six years first as a technical services representative, eventually becoming a specifier services engineer, and then six years with Firestone Building Products Company, as a senior codes engineer and senior innovation and industrial advocacy engineer.
Collins holds a bachelor's degree in mechanical engineering from the University of Miami, and is currently a member of ASTM International, formerly known as American Society for Testing and Materials, the International Code Council (ICC), the Cool Roof Rating Council (CRRC), and the International Institute of Building Enclosure Consultants (IIBEC).
TFC acquires a portion of Connective Systems & Supply Inc.
Triangle Fastener Corporation (TFC) has announced that as of July 1, 2023, it has finalized an acquisition agreement with Connective Systems & Supply, Inc. (CSS). In particular, TFC has acquired the segment of CSS's business primarily focused on fasteners for roofing, metal building, and mechanical contractors in and around Denver, Colorado.
CSS has been a provider of fasteners and products to construction industry professionals since its founding in 1985. This segment of their business is supported by approximately 20 employees in two locations who achieved 15 million in sales in 2022.
The acquisition of CSS aligns with TFC's plans for long-term business growth by developing branch locations in the Western United States and expanding its catalog of proprietary TFC-branded products. In addition to the pending opening of a location in San Antonio, Texas, the integration of CSS assets will bring us to a total of 27 US locations, and a marked increase in the company's presence in the central and Western United States.
Triangle Fastener Corporation was founded as a single location in 1977 in Pittsburgh, Pennsylvania, and has successfully established more than two dozen locations and three distribution centers across the U.S. Through focusing on roofing, metal building, drywall, and acoustical trades, TFC has continually grown its business portfolio. The company takes pride in its wide array of proprietary TFC Brands, including: Concealor®, Blazer®, Panel-Tite®, and APS500®, along with other trademarked and patented products for the construction industry.
Carlisle Construction Materials Opens New Facility in Missouri
Carlisle Construction Materials LLC (CCM) has officially opened its newest facility in Sikeston, Missouri. Local, regional and state leaders joined the manufacturing company's executives in a ribbon-cutting ceremony at the facility in late June.
Carlisle Construction Materials invested more than $100 million in the new nearly 500,000-sq. ft. production and manufacturing facility.
The manufacturing company chose to open this new polyiso facility in Missouri due to the state's central location, workforce and low cost of business.
The Sikeston facility is the company's second location in Missouri, with more than 50 locations worldwide. It was designed and constructed to maximize energy efficiency and reduce carbon, demonstrating Carlisle's commitment to sustainability. The company is currently pursuing LEED Platinum certification.
Polyglass Breaks Ground On Waco, Texas, Expansion
Polyglass U.S.A. Inc. has announced the expansion of its manufacturing plant facility in Waco, Texas. In 2017 Polyglass opened its fifth manufacturing plant in Waco. It is the largest of Polyglass' state-of-the-art manufacturing facilities. The plant brought economic growth and development to the area when the plant opened, and with the expansion, Polyglass hopes to bring more opportunities to the local community. Polyglass is excited to partner with Corporate Contractors Inc. (CCI), to plan and execute the expansion project. CCI provided the engineering and architectural design services, as well as the construction management for Polyglass. Polyglass and CCI are also partnering with 15 local companies and contractors to complete the details of the new manufacturing facility.
The expansion consists of three parts: a new production line, warehouse expansion and site improvements. The project comes with some challenges due to the construction occurring while the existing plant continues day-to-day operations. The construction site is tight and requires constant communication regarding the number of trucks incoming for product shipment as well as those related to the construction. The limited space requires quick, out-of-the-box thinking to keep the construction progressing without disrupting the current manufacturing/ shipping processes.
The project is expected to be completed and the facility open for use by the end of 2023.
RICOWI Holding Fall Conference Oct. 10-12
The Roofing Industry Committee on Weather Issues, Inc. (RICOWI) will meet at its Fall 2023 Conference in Rock Hill, South Carolina from October 10-12.
On Tuesday, October 10, 2023 the RICOWI Foundation Board Meeting will take place at the Hilton Garden Inn with an informal group dinner to follow.
The RICOWI Seminar will be held Wednesday, October 11. Those who acted quickly and were able to snag one of the 50 available spots will tour the Insurance Institute for Business and Home Safety (IBHS) Research Facility in Richburg, South Carolina. Following lunch will be presentations by MBMA and Komodo Fire Shield, which can be attended virtually for a fee.
On Wednesday evening, there will be a RICOWI Foundation Fundraiser at High Seas Miniature Golf, which will be filled with food, fun, raffles, and more.
Thursday, October 12, 2023 will have the RICOWI Committee Meetings, Membership Meeting, and Foundation Annual General Meeting. Following the meetings there is a group dinner at The Pump House.
While the IBHS tour is at capacity, registration remains open at www.ricowi.com for virtual presentations, committee meetings, and group dinners. Transportation to and from events is included with the registration. l