Kissimmee, Florida's Gaylord Palms Resort & Convention Center welcomed attendees and exhibitors to FRSA's 101st Annual Convention and the Florida Roofing & Sheet Metal Expo July 12-14. Colleagues, customers, and friends packed the two-day show floor, which saw new industry products, interactive demos, and approximately 250 vendor supporters.
Before the Expo opened its doors, it appeared as though it was going to be a busy show for attendees and exhibitors alike. The Expo is free to attend for contractors in the roofing and sheet metal industry; crowds gathered to await the opening and there was an overall atmosphere of excitement. After the opening ceremony ribbon was cut, the doors were wide open for connections to be made.
Roofing Challenges & Opportunities in Florida
Extreme environmental and weather conditions make Florida the land of roofing opportunity. Those opportunities don't come without challenges. When asked about the roofing industry in Florida and technology advancements in the roofing industry, Jeff Carrillo, President of roof consulting agency IR Aerials (currently rebranding as Structura View), responded, "There is no shortage of roofing work in Florida, but everyone seems to be experiencing the same problems in their businesses today.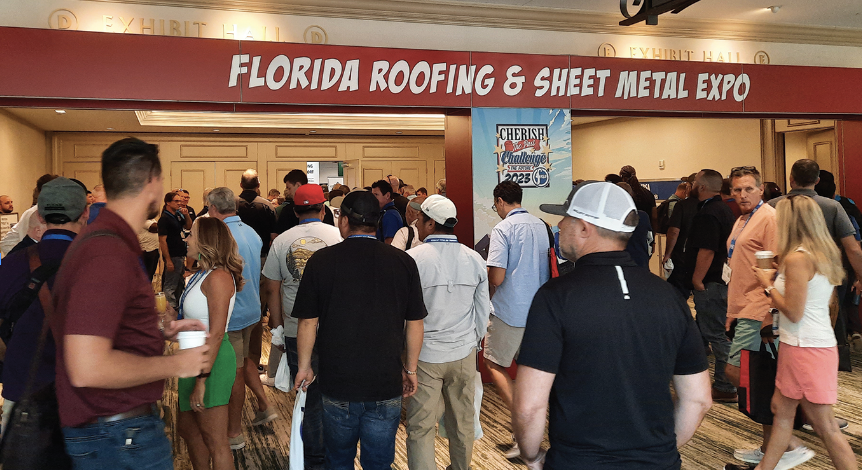 "Advancements in technology should continue to aid in buffering labor shortages by increasing efficiency and demand on each laborer," he continued. "From my perspective, UAVs have revolutionized roof inspection practices reducing liability, expediting assessments, and providing more valuable data collection. There is a lot of talk out there about robotics and the future of roof installs that are quite intriguing given today's labor shortages."
Exhibitor Feedback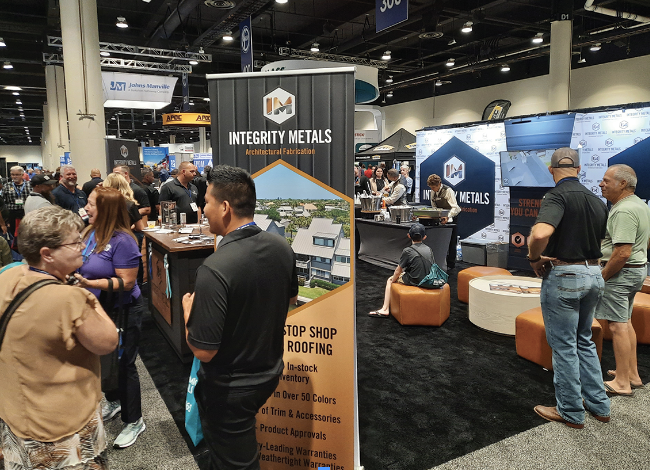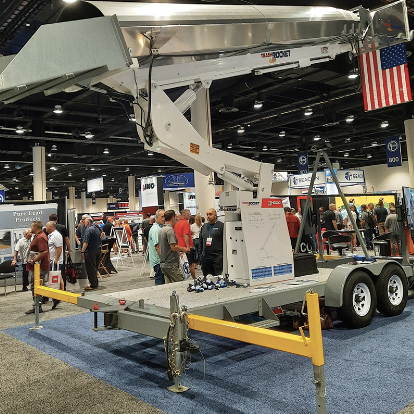 Exhibitors were overwhelmingly positive about their Expo experience. Heidi Ellsworth, RoofersCoffeeShop, enthused, "The FRSA show was one of the highlights of the year. With record attendance and exhibitors, the show delivered education, information, new products and amazing networking. RoofersCoffeeShop announced the launch of CoatingsCoffeeShop on our LIVE sound stage. [See sidebar.] The interviews, panels and LIVE Coffee Conversation brought the show to viewers across the country through the RoofersCoffeeShop Youtube throughout the show."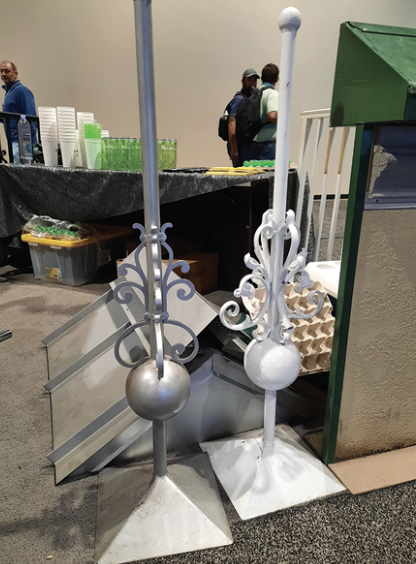 IR Aerials' Carrillo opined, "FRSA is always a well-organized conference. It is always a pleasure to meet new folks in the industry and learn how we can all work together as a team to solve property owners problems!"
Zach Harvey, Hershey's Metal Meister, LLC, shared, "We as a company thoroughly enjoyed the show. We had a great response from the Florida industry on our machines and we were very impressed with the knowledge and, overall, the diversity of the market there! We were welcomed with open arms and will definitely look to further our presence at future events!"
The Metal Roofing Alliance's Renee Ramey was also enthusiastic about the event. "As a first-time attendee, I was blown away by the size of this year's FRSA show. Foot traffic was good and the attendees seemed eager to learn more about the products. From the MRA perspective, I was blown away by the number of companies promoting / installing metal roofing. Florida roofers definitely understand the value of quality metal roofing as opposed to other roofing materials. Overall, I was very impressed and MRA will be exhibiting again next year for certain."
Chad Gillyard, Marketing Director for Roof-A-Cide, shared, "The FRSA 2024 Conference was a fantastic event that delivered an exceptional crowd this year. We were very pleased as we had great conversations with decision makers that you would not normally find at most shows."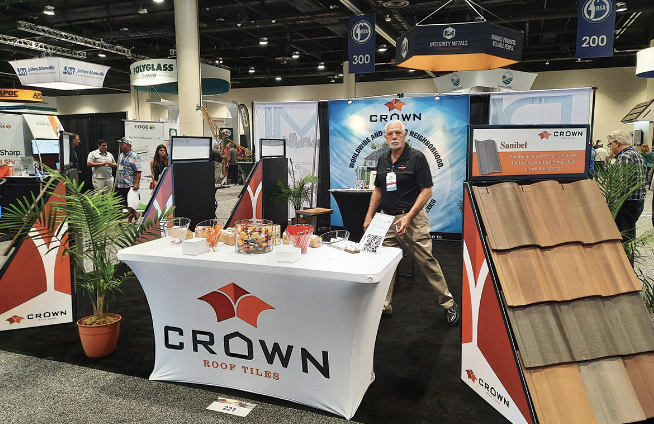 Jaron Proulx, National Accounts Manager at Triangle Fastener Corp, for which this event was its 29th straight appearance at the Expo, shared his excitement: "All of us here at Triangle Fastener know the importance of being part of this great industry event. This show has grown into a must-attend Expo not only for the Southeast, but for the entire country.
"We at TFC value our FRSA partnership and will continue to support their initiatives to strengthen and grow," Proulx continued. "We are very excited that next year will be our 30th year participating … mark your calendars and see you next year!"
Future Dates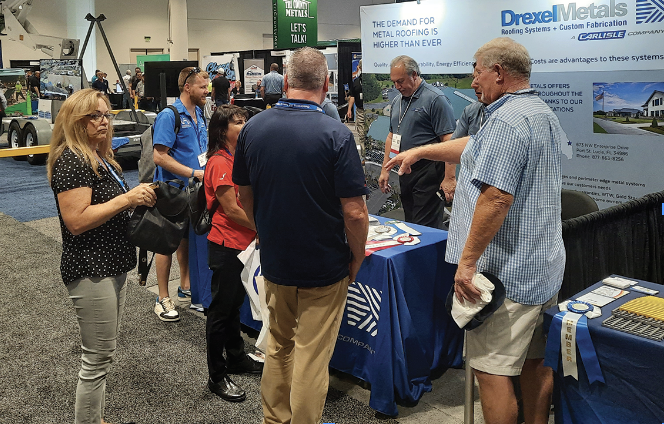 The dates have been set for the next three years, all to be held at the Gaylord Palms in Kissimmee: June 5-7, 2024; June 4-6, 2025; and June 10-12, 2026. The Friday morning exhibitors' meeting was standing room only. In fact, more than 200 companies have already signed on to exhibit at the 2024 Expo. Mark your calendars and save the dates for 2024. l
Editor's Note:If you attended the 101st FRSA convention and sheet metal expo, I'd love to learn about what you took away from the event. Message me at [email protected].