By Jose Geraldo, Zeitview
Manual rooftop and facade inspection methods are time-consuming, potentially hazardous, and often result in missed anomalies. Fortunately, advanced technologies now provide tools that eliminate these challenges and are more cost-effective. Drones with high-resolution cameras and sensors can easily access rooftops without human intervention. Using drones also significantly reduces the time needed for inspection, as drones can cover a large area quickly. For commercial properties, rather than manually walking and inspecting an entire roof with a considerable footprint, a drone can streamline the inspection process and accomplish a more effective inspection in a fraction of the time. 
This efficiency translates to money saved on labor costs and reduced downtime. These are obvious benefits of drone technology for inspections, but today's advanced inspection capabilities bring even greater value. Drones themselves are just part of the advanced roof inspection toolkit. The drones capture high-resolution images of the entire roof with a level of detail that can detect even the slightest anomalies, which are difficult to detect using traditional methods. Where the technology opens up tremendous opportunities is with the data that can be derived from the images.
When this imagery is used with AI-enabled software, every square inch of a roof can be objectively cataloged for potential anomalies, providing a fully transparent assessment in minutes. Within a software platform like the one we created at Zeitview, each type of anomaly is overlaid on a two-dimensional orthomosaic map that fabricates a reproduction of the roof with enough accuracy to identify the exact location of the most minor signs of damage. The AI/ML technology can detect the most common and costly rooftop anomalies, including hail damage, water ponding, rust, debris, staining or discoloration, moss/algae, and deteriorated membrane. Measurements can also be derived so workers are not needed on the roof during an inspection.
Thermal analysis is another advanced technology that has developed into a vital tool for rooftop inspections. Using drones equipped with thermal sensors allows customers to proactively find moisture under a roof membrane and potential areas of energy loss around the facade, enabling them to act before it spreads or results in total replacement. The thermal sensors allow the drone to detect the amount of heat radiating from the roof or facade, providing data that can be analyzed to determine areas of heat loss. When combined with AI-enabled software for analysis, the qualitative temperature data and visual reproduction can be used to triage sub-membrane roof anomalies so that a contractor knows where to focus attention.
AI/ML and thermal technologies make drones a crucial inspection tool and provide additional value for property managers when used for continued operations and maintenance. Drones have become increasingly more affordable at the baseline than they were even five years ago. The sensors and lenses that can outfit drones for specific purposes have followed the same pricing trajectory, making adoption into the roofing industry viable and even cost-effective compared to the hours and manpower needed for traditional inspection methods. Incredibly, this technology can already provide a more comprehensive evaluation of an entire building, including hard-to-reach areas. Moreover, innovations in flight automation continue to open more opportunities for drone use in the whole life-cycle of construction. l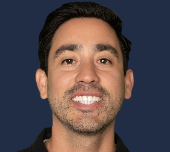 Jose Giraldo is the General Manager of Property Solutions at Zeitview (formerly DroneBase).