FRSA's convention consists of three days of education, networking, family fun, sports and friends, along with two days of FRSA's trade show, the Florida Roofing & Sheet Metal Expo. The 2022 Florida Roofing & Sheet Metal Expo was held at the Ocean Center in Daytona Beach, Florida, July 20-22. The Expo was held in conjunction with FRSA's 100th Anniversary Convention; FRSA's first convention was held in Daytona Beach a century ago.
Booth spaces were fully booked months ahead of the event; the Expo floor hosted more than 230 exhibitors, which filled 458 booths. With two dozen continuing educational credit seminar hours available, attendees were able to fulfil at least some of their CEU requirements. (The State of Florida requires every licensed contractor operating in the state to earn 14 hours of continuing education credit during a two-year cycle.)
Overall, exhibitors were pleased with their Expo experience. Attendees were engaging and plentiful.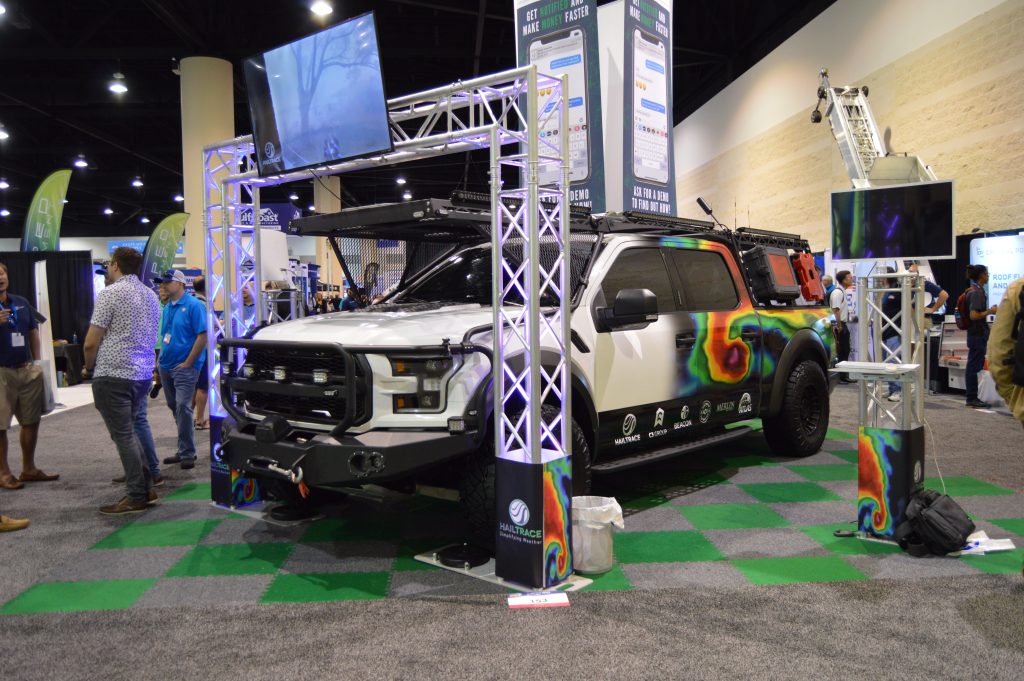 Attendees were drawn to the Reed's Metals booth, which exhibited one of the training stations for the metal roofing Metal Masters program — and a stock car. (Reed's even supplied the metal for the stock car body.)
David Chavarria, Hershey's Metal Meister, said this was their first time setting up at the show. He was pleased with the results. "Florida's not really our market, but we've gotten a lot of good leads down here," he said.
"Triangle Fastener has been a proud participant of the FRSA Show for 28 years and counting," said Jaron Proulx, National Roofing Specialist, Triangle Fastener Corporation. "FRSA once again brought together vendors, contractors, and manufactures together to share product knowledge and strengthen our partnerships, both current and new. This year's show celebrated the 100th Anniversary of FRSA, and the turn out surpassed expectations. TFC can't thank enough, everyone who attended, to make this year's show a success!"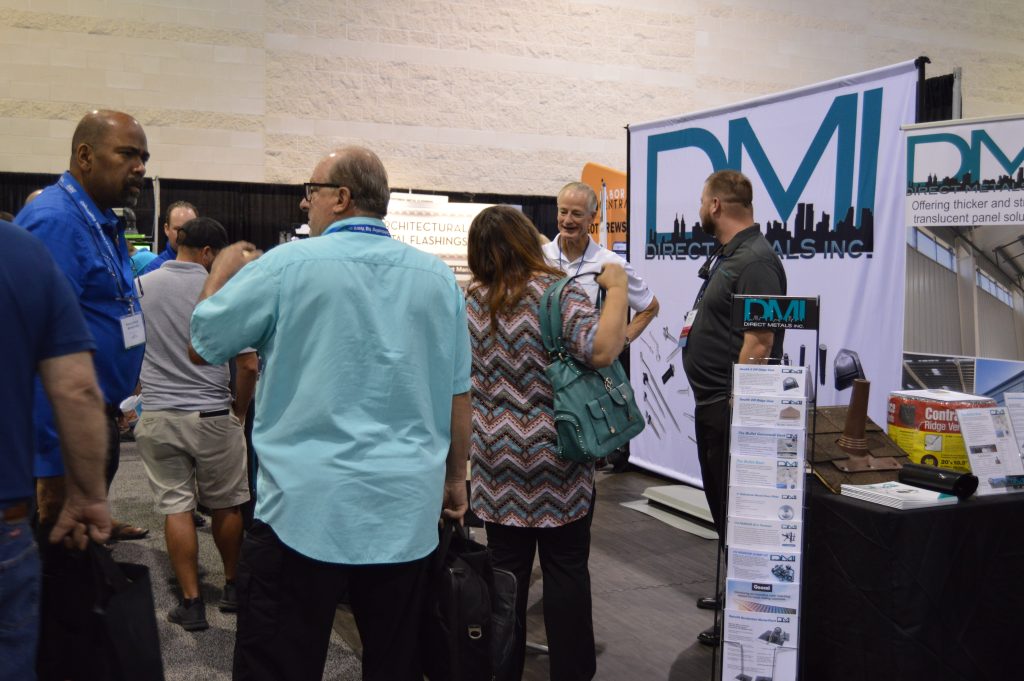 David Quehl, Director of Sales & Marketing, Direct Metals, Inc., was also pleased with the show. He said, "There were 40 more supplier booths this year than last. The Florida market remains robust in new and re-roof activity. Some suppliers thought the location was too far east for contractors from west Florida to travel."
D.I. Roof Seamers was also pleased with the turnout. "FRSA is always a great show for D.I. Roof Seamers to attend, and we were very honored to be a part of the 100th Anniversary in Daytona Beach this year," said Joe Patrick. "FRSA is always a fantastic opportunity for our company to fellowship with partners in the industry, as well as meet our builders and contractors face to face. This year was exciting because we participated in the fishing tournament as well. Congrats to FRSA on 100 years, and for always hosting an exceptional trade show and convention."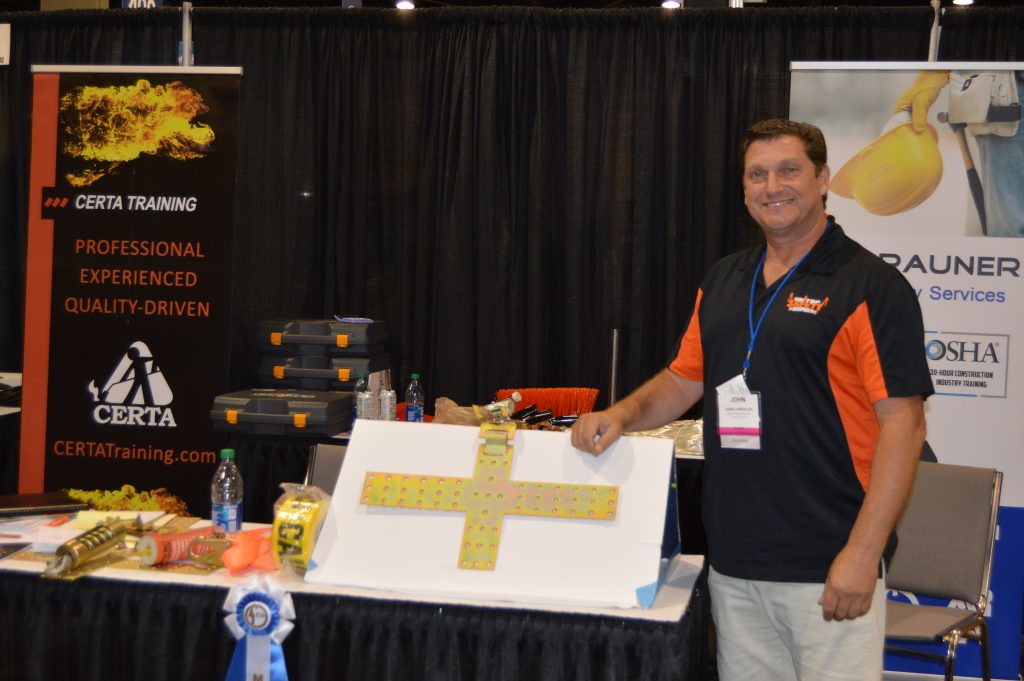 Amanda Dunlap, Marketing Manager, Safety Hoist Company, enthused: "FRSA's 100th Expo did not disappoint! We got the chance to show off our patented electric material hoist and talk with some of the best in the industry. We learned a lot and had a ton of fun with our industry peers. We can't wait to see everyone again next year in Orlando!"
Representatives of Lakeside Construction Fasteners were also impressed: "At Lakeside Construction Fasteners we were very impressed by the solid turn out at the 2022 FRSA Expo that allowed us to reunite with past customers while forging ahead with new opportunities," said Eric Velliquette, VP Sales & Marketing. "The FRSA Organization did another outstanding job hosting this expo in Daytona Beach and LCF looks forward exhibiting at future FRSA Expos!"
Looking Ahead
FRSA's 101st Annual Convention & Expo is scheduled for July 12-14, 2023. Next year's event will take place at the Gaylord Palms Resort & Convention Center in Kissimmee, Florida. Future expo dates: June 5-7, 2024; June 4-6, 2025; June 10-12, 2026. RE