By Ray Smith, AppliCad
In most engineering disciplines that involve the creation of new products, simulation of various processes are an essential part of the development cycle. The simulation of any process tests the accuracy and validity of the designers' intentions while exploring the most cost effective way to complete a project.

In much the same way, preparing a roofing or cladding quotation based on the simulated application of materials to a 3D roof and wall model establishes exactly what is required to complete the job, thus providing the most precise material list and labor summary you can achieve. All this while minimizing waste and ensuring the most efficient installation.
The most graphic use of the simulation of material application is the ability to set the way the material is applied. With the right software tool kit, you will optimize the re-use of offcuts thus reducing waste. In many complex roof situations, the waste can be reduced to virtually zero, just by flipping the offcut into another area of the roof.
Below is an example of what we call 'Block-Cut' where a full length panel is cut and the off-cuts used – one cut, two panels.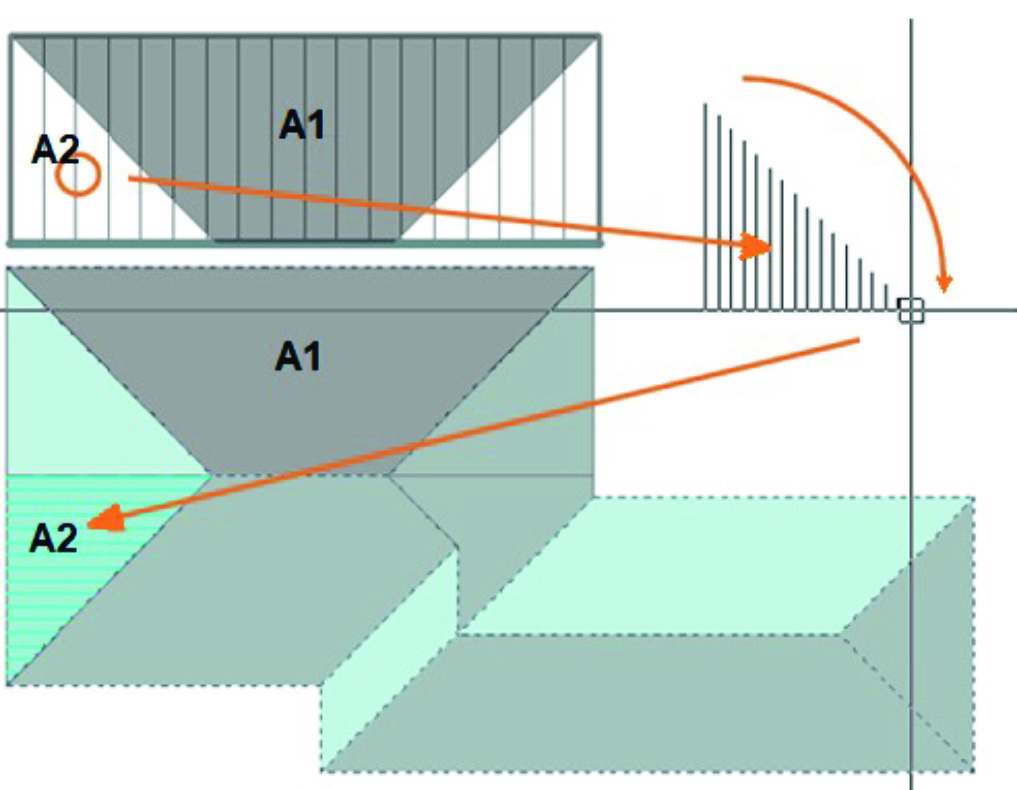 The software prepares a layout 'map' to aid installers achieve the results planned for by the estimating team. This reduces waste, speeds up installation and helps keep the site clean and tidy. You can even output a layout map for small form roofing products such as tiles and shingles, ordering the correct quantity of material and making the intentions clear for everyone involved.
When the system has all inventory items correctly associated, the simulation of the application of the material – whether metal panels, tiles or shingles – the system extracts the correct number of clips, brackets, screws, sealant, underlay and even insulation, and calculates the cost to install everything. The only constraint being the amount of detail you setup at the start. The calculations are almost instant and perfectly accurate.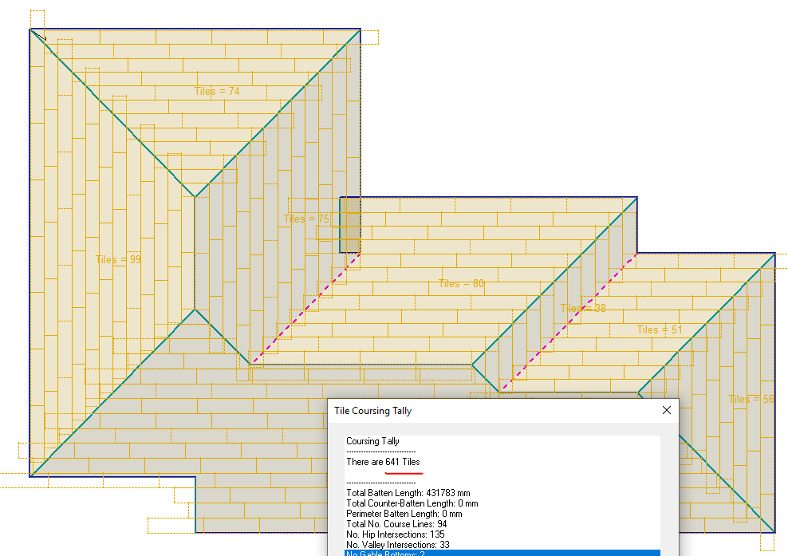 Below is an example of how to figure metal tiles accurately – 'course by course' and accounting for re-use of offcuts from valleys into hips as appropriate.
AppliCad uses true 3D modelling and simulates piece-material application panel-by-panel or course-by-course, which guarantees accuracy of the take-off if the PDF plan and live site measurements match.