Industry experts share their top advice for underlayment selection and installation
Our top two important considerations:
• Don't always consider price as you select underlayments. Products are built for performance with the longevity to hold up under the final roof covering, keeping the elements out for years. The longer the warranty, the longer it will keep the elements from penetrating into the interior. Also, the price of a product is often based on how well it will install, and the strength of tear and walkability. Cheap isn't always good, and good isn't always cheap.
• Make sure that the product selected is correct for the exterior roof cladding (specifically if used with metal, tiles, or other types of exterior claddings than shingles). Many synthetic underlayments are not made for performance with these types of claddings and will not hold up to the installation or longevity of these final roofing materials.
A pair of helpful tips:
• Always follow the manufacturer's installation instructions—always! These are designed around the testing that was done to get the necessary approvals, so they are very specific to performance and warranty.
• Use cap fasteners even when not listed in the installation instructions and always fasten where it is printed on the product. If you follow these two tips, you will keep yourself out of trouble (at least in regards to underlayments).

There are important considerations that roofing contractors should keep in mind when selecting the proper roofing underlayment for specific jobs:
• What temperatures is the product going to be able to withstand? Surface temperatures of darker roofs are generally hotter than lighter colored roofs. Likewise, unpainted metal roofs will get hotter than Kynar-painted metal roofs. Make sure that your underlayment will perform underneath the project's roof system.
• Is the underlayment compatible with the decking and/or roof system? Will a slip sheet be required? Will it be covered as part of the roof system's single source warranty? Many roofing system manufacturers require the use of their own underlayment. Technical representatives from the manufacturer can help answer project-specific questions.
Our tips and tricks:
• Job site conditions differ between regions and times of year. Combine those factors with different roof deck substrates and you'll discover that underlayments may require the use of a primer and/or cap nails.
• Exposure ratings will tell you how long the product is rated to be left exposed before being covered by the roof system.
• Lighter colored roofing underlayments may be easier and more desirable in warmer temperatures, while dark colored roofing underlayments may be more advantageous in colder climates. In colder climates where you may have a frosty, icy roof deck from the night before, consider using a temporary covering or tarp that can be removed at the start of the day to keep the deck dry and safe.
• Installation guides should be consulted and are available from most major manufacturers.
• Although generally underlayments are installed horizontally, there are times and situations where their installation can be approved to be installed vertically.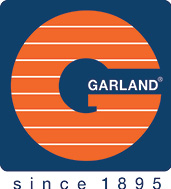 Two important considerations roofing contractors (of all material types) should keep in mind when selecting the proper roofing underlayment for their specific job:
• There are many different underlayment options available in today's market; it's important to know that these products aren't always designed for the same purpose or functionality. All of the leading manufacturers of roofing underlayments make high-performance underlayment with longer warranties. The specific product you should use will depend on several things, including: type of roof system being installed, climate, roof slope, and budget. A low-slope roof in a rainy climate would need a different product than a steep roof in a hot, dry climate. Another example is choosing a high-temp membrane when metal systems will be applied. This will help combat the elevated temperatures that a metal roof can impose.
• It is important to understand how long the underlayment will be exposed during the construction process. Try to choose an underlayment with an exposure rating that meets the needs of the specific project.
Two general tips or tricks that roofing contractors (of all types) should know regarding the proper installation of underlayment to keep the elements out:
• Low-labor solutions like self-adhering membranes continue to grow in the industry. Whenever possible, use a primer when self-adhered underlayments are utilized. This is very important for the best possible adhesion. Water-based or acrylic primers not only provide a low VOC option, but they will also not over soften the mod bit compound of a self-adhering sheet.
• Temperature is an important and often overlooked variable when installing roof underlayments (especially in cooler temperatures). Not only are warmer ambient temperatures critical for better adhesion, but so are warmer substrate temperatures that the membrane will be adhering to. A good rule of thumb is to install when ambient, membrane, and substrate temperatures are 50°F and rising. This will help with getting the best overall adhesion.

Our tips are simple, but critical:
• One consideration is whether the underlayment is approved for the particular type of roofing that is chosen for the project. Not all underlayments are suitable for all roofing products.
• Another would be the exposure of the underlayment. Certain roofing products can have long lead times from the date of order to the date of arrival at the job site. This can be due to custom cuts required on products such as metal roofing, or custom colors that the manufacturer may not have in stock. Regardless, in order to avoid project delays, the framing and roof deck may be completed weeks before the roofing product arrives and is installed. Not all underlayments have an exposure rating to accommodate the wait for the roofing. If the underlayment is on the roof longer than the exposure rating, it can break down, wrinkle, or leak, thus causing the building owner or contractor to remove and replace it.
• Always follow the underlayment installation instructions from the underlayment manufacturer for the particular roofing material that is going to be installed.

Considerations to keep in mind when selecting the proper roofing underlayment for a specific job:
• Choose a roof underlayment that matches the performance parameters and installation requirements of the primary roof covering. For example, roof underlayments installed with clay or concrete roof tile should be able to handle abrasive foot traffic from all trades, tile loading, and UV exposure.
• Consider roof underlayments specifically engineered to be installed based upon the climate conditions. For example, use self-adhered roof underlayment that will adhere at low-temperatures if you're installing in the winter. And choose roof underlayments that can handle high temperatures if installing under standing seam metal roofing.
• Consider using a roof underlayment that provides energy savings by reducing heat transmission into the attic or building, as well as air and vapor barriers for commercial roofing that reduce heat loss and decrease energy costs.
Top tips regarding the proper installation of underlayment to keep the elements out:
• Read the installation instructions from the manufacturer, as well as the local building code requirements. Many installers simply don't read the installation instructions!
• Again, make sure the proper roof underlayment is being used with the primary roof covering. It's critical that the roof underlayment matches the performance criteria of the primary roof covering.
• Install roof underlayments that have a long track record of success when installed under specific primary roof coverings.

When selecting the proper roofing underlayment:
• A vapor-permeable roof underlayment can be a durable option for protecting the underlying materials in a steep-sloped roof assembly, including the building's structure, from exposure to liquid water. Although several types of roof underlayment products exist, a vapor-permeable underlayment can resist liquid water and still allow for assembly drying—something that vapor-impermeable underlayment products cannot provide.
• By designing a roof assembly that incorporates a vapor-permeable underlayment, moisture issues from interior vapor drive and construction moisture can be mitigated, allowing the roof to perform, as designed, to its maximum life span.
General tips for the proper installation of underlayment:
• Install in an overlapping shingle fashion, with the upper courses overlapping the lower courses to shed water down the roof.
• Pre-cut underlayment to desired manageable lengths prior to removing the release film. Allow for excess material to accommodate roof-to-wall air barrier WRB membrane transitions.