Nationwide Protective Coatings is always working on providing the best options in the industry for elastomeric roof coating systems. At this time, Nationwide is expanding its PermaProducts™ lineup to include PermaGloss™. It is a 100% acrylic, elastomeric clear gloss finish that provides long lasting protection from water and weathering for most surfaces.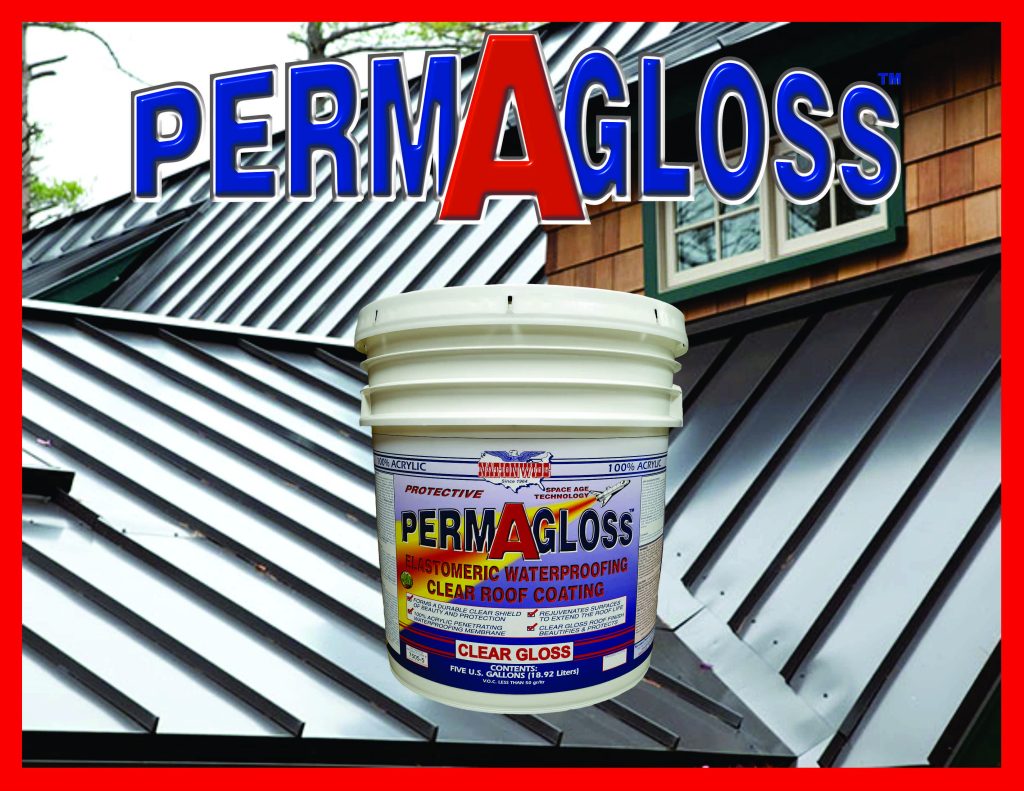 This eco-friendly, water based clear gloss sealer has excellent elastomeric adhesion and will bring a freshness and clean look to a finished project. It is not required for Nationwide's coatings, but is an upgrade to provide additional protection to elastomeric roof coatings.
This easy to apply clear sealer system will provide many years of durable protection and will extend the roof's life.