By Katie Donovan
No one knows for sure what this new year will bring in the home services industry at large, or more specifically in the roofing business. Only this is certain, an old adage by Benjamin Franklin, "By failing to prepare, you are preparing to fail." That's great advice and insight.
The last few years have caused more uncertainty in our professional and personal lives than we could have ever predicted. The Covid-19 pandemic, widespread social unrest, a rapidly warming climate and now inflation and the rumored threat of recession, plus labor shortages and supply chain issues—all appear to be obstacle to growth, even as companies strive to meet demand.
Considering these factors, here are three things to help ensure your success in the new year: Keeping up with technology, understanding the trends in marketing/advertising and how to better manage capacity to keep those callboards full. Let's start with tech because it is a driving force not only in our personal lives but in the workplace, home services marketing strategies, and in our culture at large.
Technology
Technology gets harder and harder to keep pace with. Of late, Gartner analysts outlined "Six Ways the Workplace Will Change over the Next 10 Years." (My italicized comments hopefully underscore some additional insights):
"Managers will have to be great coaches and teachers and operate with empathy." Is your workplace getting friendlier, more hostile, or stuck in an outdated business model that doesn't address the environments in which everyone works?
2) "Upskilling and digital dexterity will outweigh tenure and experience." This probably doesn't apply to your people with accomplished technical skills and a good work ethic doing the actual work. But for owners and managers running a company, these skill adjustments will only increase exponentially.
"While some companies track productivity, others focus on employee engagement and well-being to better understand employee experience." I can't emphasize enough how important it is to address both engagement and productivity – and not favoring one over the other. Measuring productivity is a rising trend, but it needs to be balanced by knowing how to take care of folks while they're at work.
We've found that by offering company events and extracurricular activities, our teams – and even some of our clients who have joined us occasionally — feel like they belong versus feeling isolated and disconnected from the company they work for and with.
"Smart machines will be our colleagues." The roofing industry probably doesn't have to worry too much about Artificial Intelligence (AI) impacting it. Yet. But as more sophisticated AI tools are commonly applied to how your businesses can be run, this merits tracking, if only to stay ahead of the competitive curve.
5) "People will actively seek opportunities to tie the impact and value of their work to their mission, purpose and passions:" Again, another rising trend, especially among younger employees who may share concerns about social justice, environment, and other issues that they may want their employer to care about, too. How are you going to manage it?
"Remote work-life balance will reveal challenges:" This goes back to number 3 and again, find ways to engage your workforce to avoid isolation and estrangement at work.
Advertising, Marketing and Managing Capacity
SEO. SEM. Online reviews. External customer reviews. In-house call reviews. Ubiquitous social media channels. Local Service Ads on Google and Facebook. Email marketing. And yes, even Tic Tok! – all of these tactics, issues and more are at play in our industry. And they're reshaping everything from improving lead generation to better understanding the customer journey. That means capturing a customer who will stay with you because you did everything right the first time! And that first time probably involved how they found you and why they called you and not the 25 other options staring at them online.
Marketing or advertising strategies in the new year will look a lot they have in recent years: It's a large buffet table offering good and bad choices. I'm biased obviously but our digital marketing company has grown so remarkably in just five short years that one has to wonder why.
The why rests with having a killer combo of the top technology and best people. That's what draws many home service providers to our table, not for a big, overstuffed buffet, but for a healthy, integrated marketing experience that combines your ad spend, while simultaneously managing your work capacity in real time. And we can't talk about one without talking about the other. In the digital age, they are inextricably linked.
Homeowners generally worry about timely service calls for urgent problems. Home service providers – large, medium and small – often struggle with marketing those services while trying to manage the workflow of their workforce in both slow and busy times. Our system gives companies the flexibility to price higher – when demand is high – and to price lower when demand is down – as it happens. It also helps better control ad spend: If a company is at capacity, spending is dialed back, saving decision-makers money, time, and reputation.
It's an Innovative and disruptive platform that bundles dynamic lead generation, scalable website creation and marketing messaging, plus managing and minimizing advertising dollars. We call it Capacity Managed Marketing (CMM). Hence the name CAMP — Capacity And Marketing Platform.
It's a super-charged, patent-pending process that keeps the call boards of providers full, while automatically adjusting for service call slowdowns that also trigger reduced, consumer-facing ad pricing online. In short, CAMP delivers digital marketing based on a provider's capacity at any point in the day with the ability to respond as variables change.
The CMM experience is based on our proprietary software technology, Capacity Protocol Optimization (CPOP) – our secret sauce that can turn the call volume up or down. And the results can be incredible. It's what we share with our customers so they can better market to their customers. These proprietary tools are backed by supporting creative and management teams operating in a customer-centric culture, driven by attitude, ethics and effort – our m.o.
For smaller businesses, CMM needs are often basic, their tech-savviness sometimes lacking, and their ad budgets more conservative. But we can still give these companies a digital marketing strategy they can trust to help them build a more profitable brand.
For larger businesses with bigger ad budgets, CMM is often deployed to keep their trucks rolling for a bigger ROI and to gain more granular performance insights into how to streamline their operations. As one satisfied client noted, "The CPOP tech inside Camp Digital's CMM allows us to throttle back down or up very quickly, depending on whether we need to drive or capture more demand, this week, this month, this quarter. We can discover where we can pull back or ramp up. That's probably what's most attractive about it." Taking the advice of Ben Franklin, we've created a holistic system to help prepare companies for success today – and tomorrow. Preparation for failure is not an option.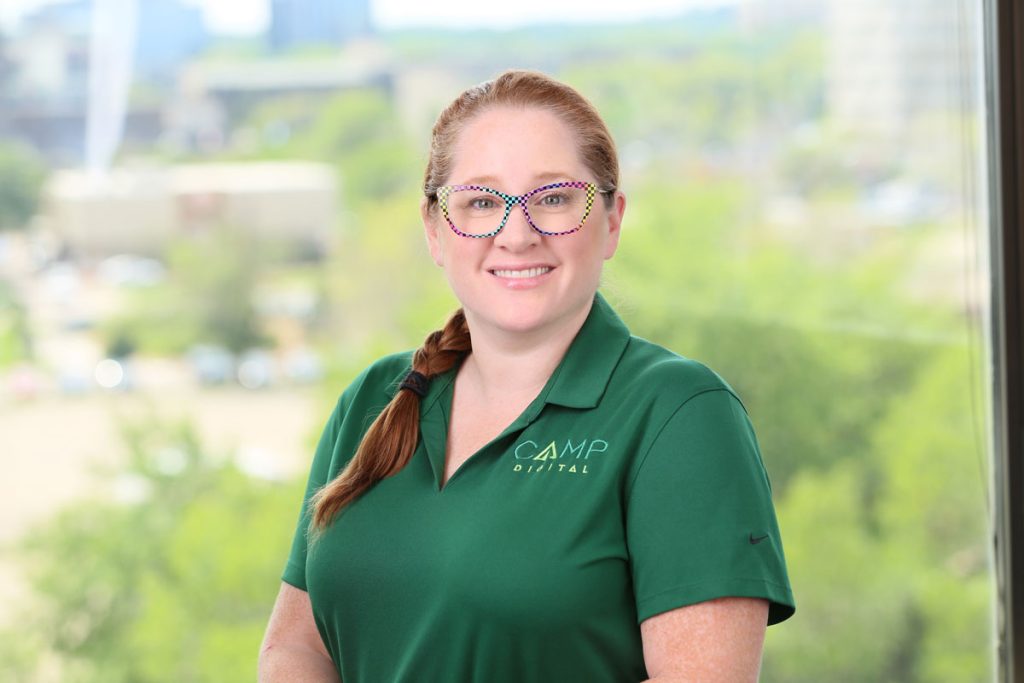 Based in the Twin Cities, CAMP Digital was named to Inc. magazine's "Inc. 5000" for 2022 – placing at position 365 in its first year of eligibility – and as a Fast 50 growth company at position 7 by the Minneapolis-St. Paul Business Journal. Besides being a Google Premier Partner, it is also a Bing Select and Nexstar partner, and affiliated with CEO Warrior, ACCA, Million Dollar Plumber Partner and more. Recipient of several leadership awards last year, CEO Katie Donovan was recently named to Twin Cities Business magazine's annual list, "100 People to Watch."